brampton church of the nazarene
Here at Brampton Church of the Nazarene, we're like one big family. Whether we're working together to share the Gospel in the community or we're enjoying tea and cookies after church, we're always looking for ways to include people. Brampton Church of the Nazarene has become a home to so many, and it's our earnest prayer that all who attend our church would encounter Jesus and create lasting relationships. To learn more about what the Church of the Nazarene is all about, click below.
Looking to get involved in our upcoming church events? Look no further! Check out our event listings below and contact the church office if you're looking for ways to get in on the fun!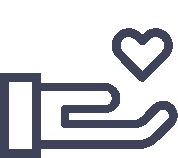 "Whoever is generous to the poor lends to the Lord, and He will repay him for his deed."